The matriarch of this family is Avonlea D Jude Karmel. She was purchased from Avonlea Genetics, Brighton, Ontario, in March 2000, and is the foundation of the Ratliff Jerseys herd.
This brood-cow extraordinaire has given us many offspring that rank among our favorites in the herd. We have merchandised heavily from this cow family and can always count on her descendents to round out the show string.
Karmel has the distinction of being one of the most prolific Jersey cows in breed history, with 84 registered sons and daughters. She has 18 Excellent and 17 Very Good daughters and two Excellent and 13 Very Good granddaughters to date. Of her 61 appraised offspring in two countries, 90% are Very Good or Excellent.
For her many accolades, Karmel was selected as third in the AllBreed Access Brood Cow Contest.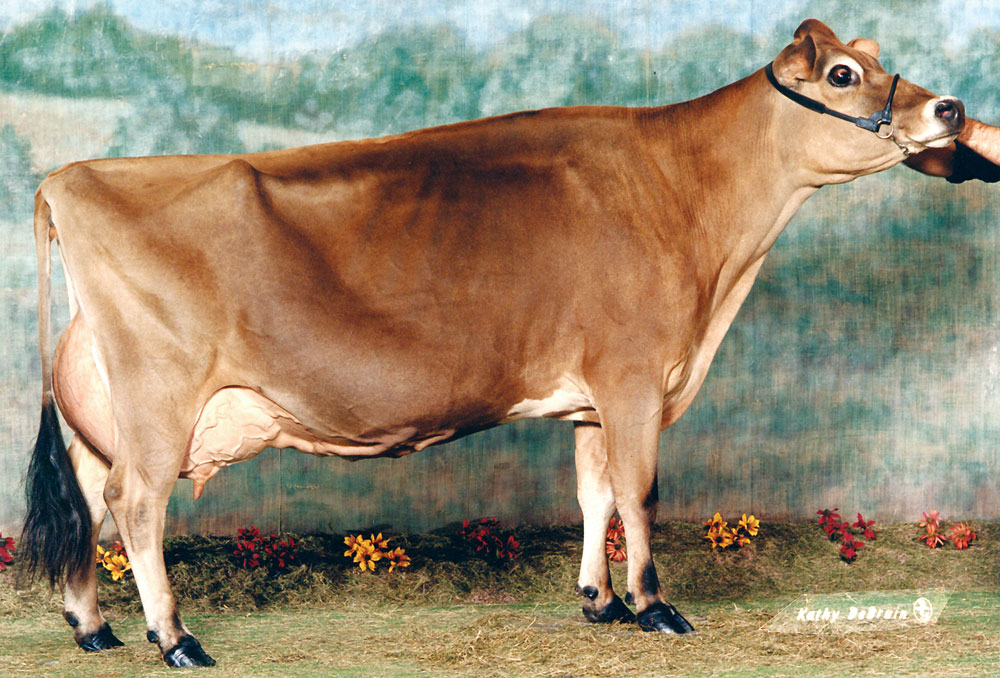 Avonlea D Jude Karmel
E-94%
4-6 305 19,730 4.3% 847 3.5% 686
Grandam: Pleasant Nook J Imp Martha, SUP-EX 94-7E (CAN)
4-11 305 19,677 5.4% 1,069 3.7% 722
2nd 4-Year-Old, Royal Winter Fair, 1997
Nominated All-Canadian Mature Cow, 1998
Third Dam: Pleasant Nook Royal Marlene, EX (CAN)
Fourth Dam: Pleasant Nook Justin Mable
Fifth Dam: Pleasant Nook Jodys Martha, EX (CAN)
Sixth Dam: Pleasant Nook M Marlene, EX 91 (CAN)
Seventh Dam: Montmaple Posing Mabel, SUP-EX 90 (CAN)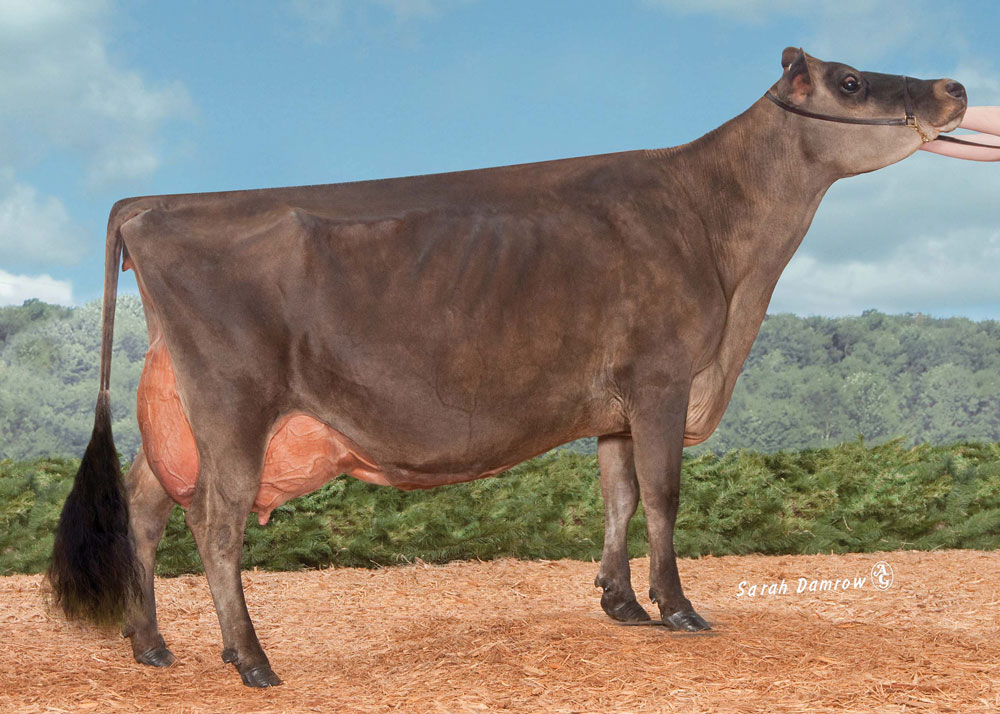 Daughter: Ratliff Ren Kendra-ET
E-95%
3-2 305 19,750 4.9% 970 3.7% 727
Res. Grand Champion, KS State Fair, 2012
1st 5-Year-Old, KS State Fair, 2012
Res. Grand Champion, KS State Fair, 2011
1st 4-Year-Old, KS State Fair, 2011
3rd 4-Year-Old, WI Spring Show, 2011
5th 4-Year-Old and Production Award, Central National, 2011
9th 4-Year-Old, All American 2011
Nominated Best Three Females, ABA, 2010
Nominated Produce of Dam, ABA, 2010
Res. Winner, Kingsmill Farm II International Futurity, 2010
3rd National Jersey Jug Futurity, 2010
Res. Grand Champion, 1st Sr. 3-Year-Old, KS State Fair, 2010
4th Sr. 3-Year-Old, All American, 2010
3rd Sr. 2-Year-Old, Southern National, 2009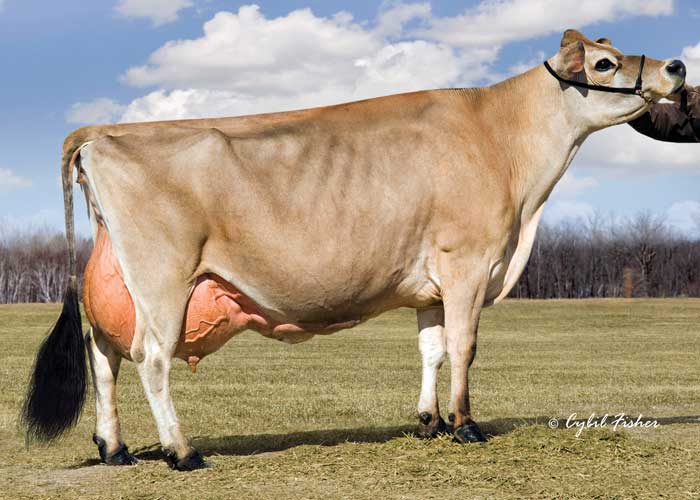 Daughter: Ratliff F Prize Kansas-ET
E-95%
7-4 305 22,610 4.5% 1,010 3.5% 788
3rd Sr. 3-Year-Old and BBO, All American, 2005
3rd National Jersey Jug Futurity, 2005
Her daughter, Ratliff Res Krazy, E-91%, is the 2008 All American Milking Yearling. She was purchased by Ethan and Eli Graybill, Freeport, IL, in the Ratliff Proof of Progress Sale in May 2010.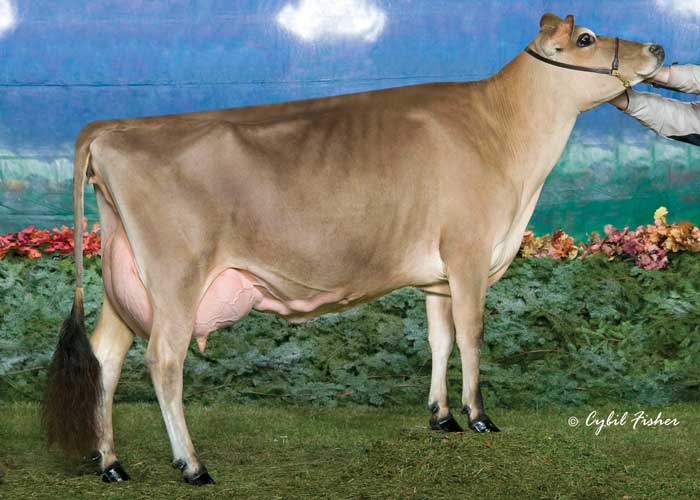 Daughter: Ratliff F Prize Kay-ET
E-93%
4-7 305 20,140 5.0% 1,014 3.7% 739
Owned by Cassy Krull, Lake Mills, WI
2008 Reserve Junior All American Junior Three-Year-Old
3rd Jr. 3-Year-Old, WI State Fair, 2008
4th Jr. 3-Year-Old, Central National, 2008
High-placing Junior, National Jersey Jug Futurity, 2008
3rd Jr. 2-Year-Old, All American, 2007
2006 Reserve Junior All American Summer Yearling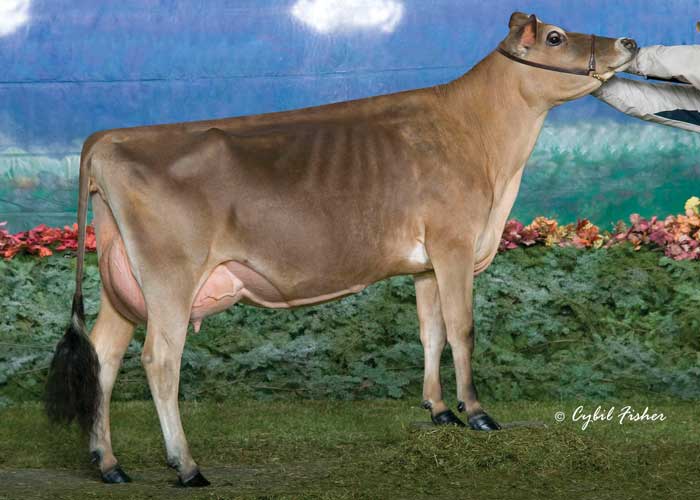 Daughter: Ratliff Sambo Karla-ET
E-93%
3-4 269 14,520 4.8% 697 3.7% 532
3rd Jr. 2-Year-Old, Central National, 2008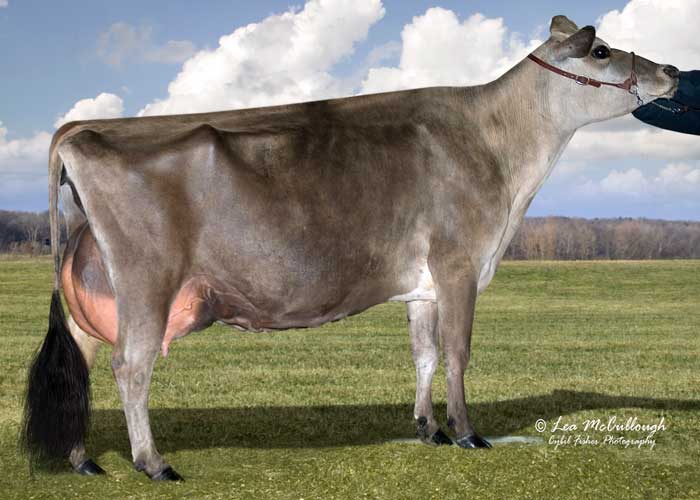 Daughter: Renn Kandie of Ratliff
E-95%
7-4 305 3X 30,040 4.3% 1,285 3.6% 1,073
Owned by Derek Leon Page, Mount Vernon, MO
Grand Champion, MS State Fair, 2008
Res. Sr. Champion, Southern National, 2008
1st 75,000M Cow, WI Spring Show, 2008
10th 5-Year-Old, All American, 2007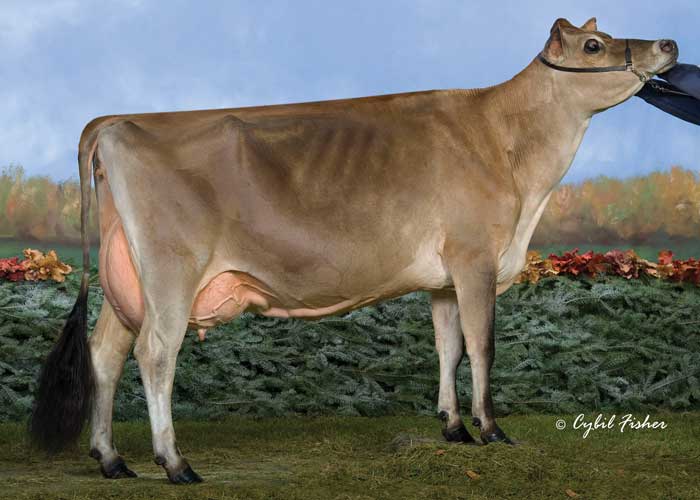 Daughter: Ratliff Amedeo Krissy-ET
E-90%
2-11 305 19,060 4.6% 882 3.8% 724
Owned by Buddy Sanford, Shelbyville, KY
Nominated Produce of Dam, ABA, 2010
Int. Champion, WI Spring Show, 2010
1st Sr. 3-Year-Old and BBO, WI Spring Show, 2010
9th Sr. 3-Year-Old, All American, 2010